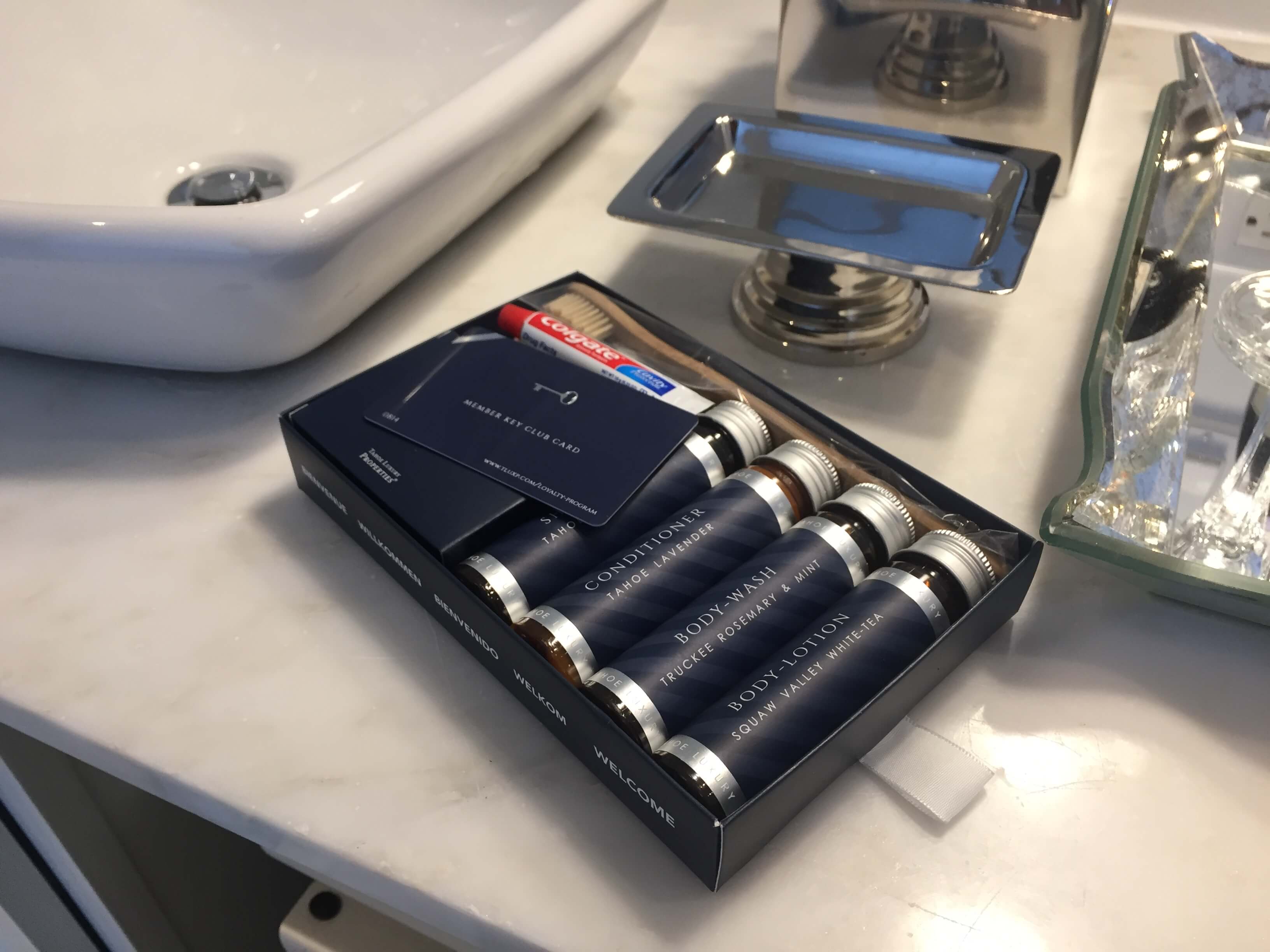 The Essentials
Shampoo, conditioner, body-wash, body-lotion, bamboo toothbrush, toothpaste, a soap-bar, ear-plugs, q-tips, shower-cap, and cleansing wipes.
Marketing Inserts
A custom postcard at the top of each set welcomes each guest.
Loyalty Program
Include an optional card for each guest that they can reference to earn points for each extra booking.
TSA Approved
Let each guest take a memorable gift from your brand home.